Parchment Sideboard in the Manner of Jacques Adnet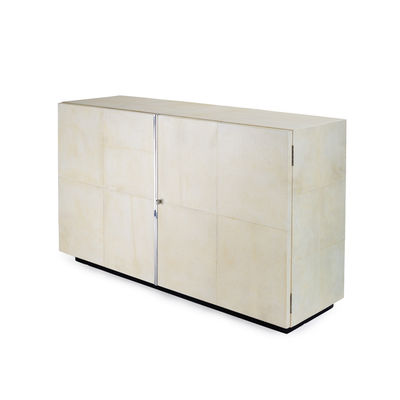 Parchment Sideboard in the Manner of Jacques Adnet
Jacques Adnet was a towering figure in 20th-century avant-garde French design, known for his luxurious Art Deco furniture and interiors.
The parchment is applied in squares with a streamlined design.
Material: Parchment and ebony base
Dimensions: 34 3/10 " H × 57 1/2" W × 17 7/10 " D
This piece is customizable for different color parchment, shelving, and size.