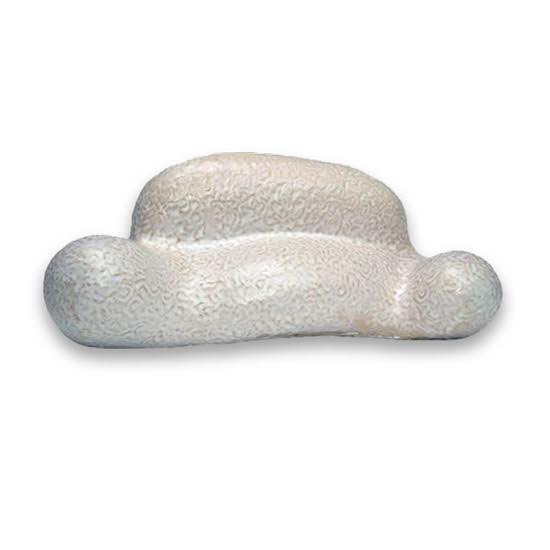 Cloud Couch
Suzanne Adams
My current sculpture depicts the irony of both needing and rejecting comfort in our lives. "What is it to rest?" "Do we really want to?" My small scale ceramic "chairs" are at once inviting and foreboding. You may try to rest, but something in each sculpture resists.
Suzanne has been working as a sculptor, based in Louisville, Kentucky, since 1990.
Dimension: 6" D x 7" W x 16" L
Materials: ceramics
I enjoy using ceramic sculpture as a way of abstracting ideas quickly and boldly. My current works are made of stoneware and glazed with colors and textures that amplify the emotions already present in three dimensions.
Current works are created in clay, a mold is formed in plaster, the original clay work is cast into stoneware, glazed with various effects , and fired to medium-high temperatures. Suzanne's consummate devotion to her work has led to a range of new sculpture that is able to reach a deep place within each of us.